Yoga Therapy Courses Singapore
Yoga Therapy Courses Singapore
Mindbody Symphony Singapore
Learn & Experience the best from life  
We all are aware of how Yoga can add value to our lives. To enjoy a much more enhanced lifestyle improved health and peace of mind, it's also important that we make Yoga a part of our everyday routine. MindBodySymphony.org offers one of the most prolific yoga therapy courses in Singapore.
Let us help you understand and guide you on a series of Yoga therapy courses subjected to:
40 Minutes
4 Sessions/Month
$80/Month
Zoom Sessions Every Friday 08AM
4 Sessions
40 Minutes
Every Thrusday Morning
9am on Zoom
$80/ person
If you have to explore maximum from within and come out an evolved individual in your life, there's nothing beyond practising yoga.
This is a certificate programme accredited by the International Yoga Association India , giving you an excellent opportunity to understand yourself to the core, awaken awareness even more. Become a part of the large, global community, meet new people, make a new strong network. Through these therapy courses, you'll develop the strength within and seek almost everything you need. The course sets a protocol to systematically align your body and mind with the wellness that you've desired. You'll be guided on how to use the practices of yoga in your life as a tool for evolving as well as for inner and outer transformation. Further you will be able to help others to live a happy and healthy life. There's no better fulfilment than being able to make a change in someone's life. This course requires you to work with real life patients and apply your learning on them and record the data.
All the recommended Yoga Therapy Course (YTC) under the guidance of Abha Bajaj will allow you to focus, to keep a track of your progress throughout your exhibition of these yoga therapy practices.
One seeks the best and also absorbs the most only from those who are experts. Guess what? Here you have the advantage of pursuing it from the very expert, a professional Yoga trainer herself, Abha Bajaj. She is one of the most influential yoga trainers as well as a yoga therapist in Singapore and India with over 15 years of experience into training, treating many clients throughout.
On enrolling with the suggested therapy teacher training course, each member, as they complete their requirements, they will be presented with a Certificate of Completion from MindBodySymphony, Singapore and recognised by the International Association of Yoga India
We are affiliated with Paramanand Institute of Yoga Science and Research, Indore, India.
3 intakes each year
May 2021
August 2021
October 2021
$2100/
Register Now
4 Sessions
40 Minutes
Every Thrusday Morning
9am on Zoom
$80/ person
Tuesday morning 8am
Get Strong Class Using light weights and resistance bands $60/4 sessions/month 40 Minutes
8AM

40 Minutes
4 Sessions/Month
$80/Month
Zoom Sessions Every Friday 08AM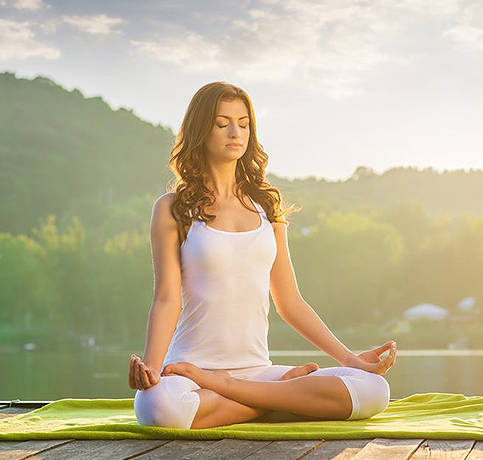 Starting March 4th,2021
6 sessions/6 weeks/ every Thursday 7pm $150/all six sessions
Register Now
Each Week Every Wednesday, 8.15AM
Free your mind, body & spirit.
Strengthen your back & core muscles.
Get better control of your swing.
$40/month/ 4 sessions